Live the Moment Workshop

Scripted and Unscripted Improvisation with Eric Goins and Vince Pisani.
FINDING YOUR INDIVIDUAL AUTHENTICITY WHETHER THE MOMENT IS SCRIPTED OR IMPROVISATIONAL. TAKING POWER AND OWNERSHIP OF YOUR WORK BY LIVING IN THE MOMENT. FINDING YOUR INDIVIDUAL AUTHENTICITY WHETHER THE MOMENT IS SCRIPTED OR IMPROVISATIONAL.
When: June 25, 2016, 10AM-4PM
Cost: $150.00
Where: Compass Actor Services, 750 Ralph McGill Boulevard, Atlanta, GA 30312 (Old Fourth Ward)
CLICK HERE TO BOOK
Unscripted Improvisation
-Breaking Down
-Barriers
-Experiencing an Authentic Moment with a Partner
-Discovering the Power of Silence
-Recognizing and Expressing a Point of View
Scripted Improvisation
-Preparing Through Visualization
-Experiencing Authentic Moments with a Reader
-Addressing Personal Characteristics vs Character
-Focusing on the Doing, Not Doing It "Right"
ERIC GOINS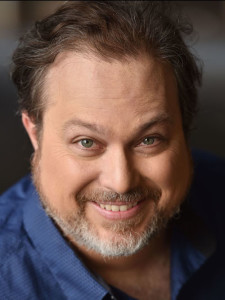 Eric is an improvisation teacher and actor that performed in weekly live improv performances for 16 years at Whole World Improv Theatre. In addition to various commercial and industrial credits, Eric's television credits include The Originals, Meet The Browns, One Tree Hill, Necessary Roughness, Drop Dead Diva, and Satisfaction. He also plays LARRY on AMC's Halt & Catch Fire (Season 1 & 2).
His film credits include Ride Along, The Watch, The Family That Preys, Halloween 2, Ride Along 2, The Accountant, The Boss, The Night Before, Dirty Grandpa and TV One's Deadbeat Dad Rehab.
VINCE PISANI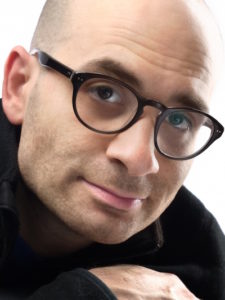 Vince Pisani has been a professional film and television actor for the last 15 years. He has gained a reputation as a talented character actor and instructor and is affectionately known as "The Head of the Teddy Bear Mafia".
On television he has guest-starred on the BET sitcom "Somebodies", and Co-starred on numerous shows including "Satisfaction", "The Game", "Vampire Diaries", MTV's "Teen Wolf", "Drop Dead Diva", "Army Wives", "Reckless", Alan Ball's show "Banshee" on Cinemax, and Fox's hit show "Sleepy Hollow". He has appeared in the latest installment of the American Pie Series, "American Reunion", Ron Howard's film "The Good Lie" as well as a recurring role in AMC's "Halt and Catch Fire".
Vince teaches ongoing courses in acting for film, is the in-house audition session runner for one of Atlanta's leading Talent Agencies, and has assisted and session run castings for top commercial and film casting directors in the southeast. As a teacher, he provides a unique knowledge and perspective of actor, agency-rep, and session runner. His students learn a very practical approach to the craft and business of acting and work throughout the southeast.