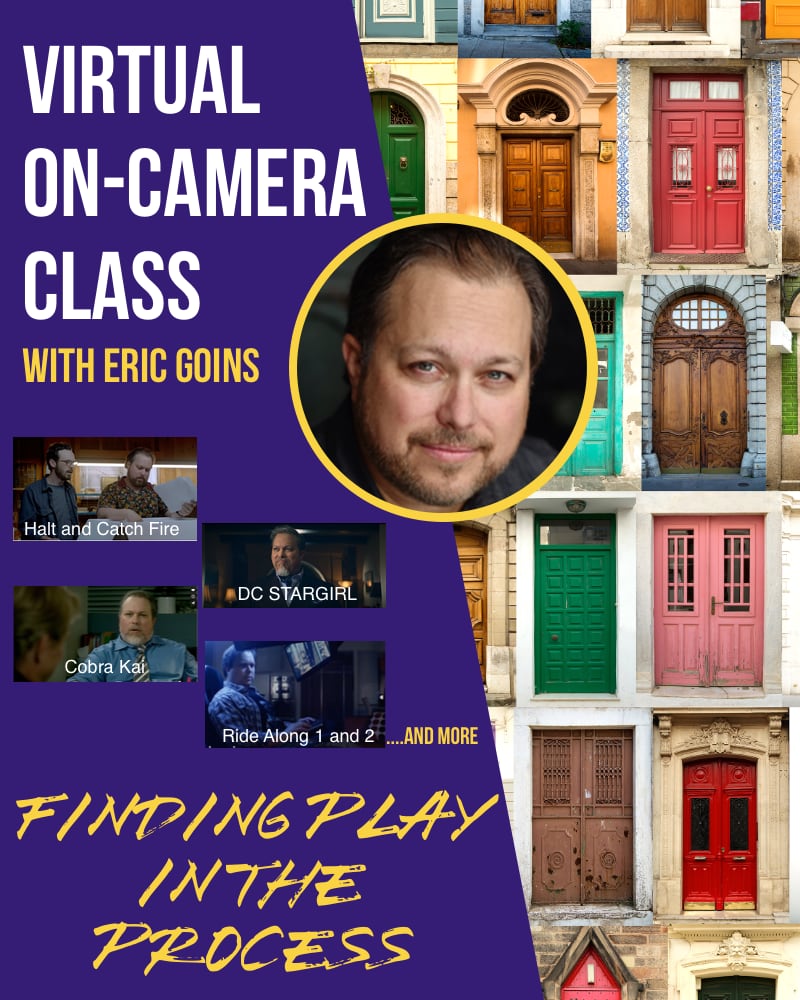 About Eric Goins:
In addition to taping numerous actors as co-owner of Compass Actor Services, Eric has performed as an improviser for over 20 years and has successfully adapted many improv and other fundamentals in his work as an on-screen actor. View Eric's credits on IMDb.
Virtual On-Camera Class, Tuesdays from 7-9PM
The audition process can be stressful but it doesn't have to be! Created to provide actors a safe, fun, and informative environment, this class will provide a renewed focus on the "process" of being an actor and a commitment to bringing "play" into your work. The class will merge traditional acting techniques with improvisation concepts into an engaging process that helps actors bring their authentic self to their work.
6 week session
Tuesdays, 7-10PM via Zoom
Limit 10 actors
20 minutes of virtual or in-person taping minutes/week ($120 Value)
Discounted coaching rates for currently enrolled actors
Cost: $295
If you have any further questions or need more information, please email eric@compassactorservices.com